Welcome to Thornton Dental Care
At Thornton Dental Care, our priority is to deliver quality care to informed patients in a comfortable and convenient setting.
Quality Care
When you have dental problems, you need to turn to a friendly, experienced dentist who listens and responds, knows the field and can quickly diagnose and treat your needs. Quality care also means counseling you on the best ways to maintain and improve your teeth.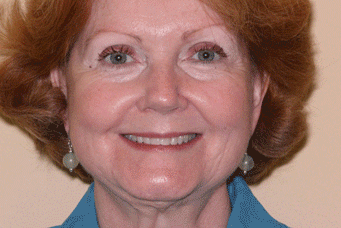 Informed Patients
Thornton Dental Care believes that informed patients are better prepared to make decisions regarding their health and well being. That is why we've included an extensive section on this web site covering the full array of topics associated with dentistry and dental diagnoses and treatments. We encourage you to look through these pages whenever you have an interest or concern about your dental needs and care.
Comfortable, Convenient Setting
The best care in the world doesn't mean anything if you can't access it. At Thornton Dental Care, we strive to make our Tupelo office as efficient and convenient as possible. Included in these web pages is information about Thornton Dental Care's office, including our Tupelo location, maps, directions, hours, insurance policies and appointment scheduling. You can even request an appointment right here!
We hope you find this web site useful and invite you to contact us with your questions at any time.
I was very self-conscious of my smile. I had a split tooth in the front and my other teeth were weak from bone loss. Eating was difficult because I was afraid if I bit down hard it would crack my teeth, and I couldn't drink anything too cold or hot without pain.

I'm normally afraid of the dentist, but I was very pleased with Dr. Thornton's atmosphere and friendliness. I felt comfortable. All of my top teeth and four bottom teeth were replaced with implants. I wanted a picture-perfect smile and I have that now.

Janet Ewing
Over the years, my teeth became very fragile, sensitive and worn down. They were short and yellowed. I was totally unhappy with my appearance, but I was also unhappy that I might have to have my teeth pulled and wear dentures. I certainly didn't want to wear dentures.

Dr. Thornton has been my dentist for at least 25 years and told me I didn't have to get dentures. He crowned my teeth and now I'm pain free. I'm not only happy with my smile; I'm elated. I think Dr. Thornton is the best dentist in the world.

Linda Collins
" I want to thank all of the staff at Thornton Dental Care for the excellent professional and kind treatment I received at your clinic. I looked foward to your friendly smiles and the great smile I now show every day. I get a lot of compliments on it. Thank you so much for everything."

Marilyn Frierson
"Clinic is immaculate. Service is top notch. I was in need of extensive care and Dr. Thornton and his talented hygienists were friendly and informative. I was given the best dental care I've had in my life. Assistance in filing insurance and explanations of were patiently explained. Highly recommended! FIVE STARS…"

Bobby Baker
"I have dental phobia. O.K. I admit it. I also have some neurological problems they have to deal with. Dr. Thornton, his assistant and hygienist are wonderful with me. They do everything in their power to keep me comfortable and are so patient. They are very flexible with their appointment times. They also go over the costs of every option. The hygienist is very conscientious about showing me my current and potential problem areas. I highly recommend Dr. Thornton and his staff."
"It's been 3 months since the implant procedure has been completed. I have no regrets. I can eat anything, probably even rocks if they had any taste. Dentist and staff were amazing. On a scale of 1 to 10, it's definitely the highest number"

R. Rice
"Excellent service, always. Show up early and you're likely to be seen before your secheduled appointment time. Easy to schedule an appointment when you need to, without having to wait for weeks. Dr. Thornton is the best, and the staff are all courteous and competent. I drive over 60 miles and I wouldn't go anywhere else."

Dr. C. Behr